Fall Ball Registration
Fall Ball registration is now open and will be discounted until July 24th. You may register online or by US Mail.
*****
Playoffs Begin June 15th
The Playoff Brackets are available on the Schedules Page or in the drop-down menu to the right. Good luck to all.
*****
Bronco-11 World Series
The 9th annual Bronco-11 World Series will again be hosted by CBC at Iron Bridge Park from July 27-30. Many volunteers will be needed. Please contact us if you can help.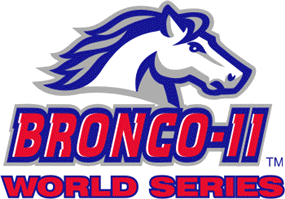 *****
For late-breaking news and field closings, see the

Page.
You may also receive these updates directly on your cellphone by signing up for your own free Twitter account and "following" cbcbaseball. If you already have a Twitter account, simply text "Follow cbcbaseball" to 40404.