Final Countywide Registration on February 7th at Dick's
Stop by Dick's on February 7th and receive a 20% discount on equipment for the coming season. You will also be able to register with your local association from 10 AM to 2 PM. Click below for a coupon. See our FAQ page for additional information.
*****
Congratulations
CBC Bronco-11 All-Stars
World Series Champions!
Click here for game stats.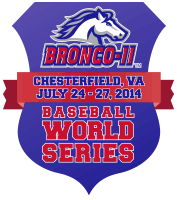 Click here for all Pony playoff results.
*****
For late-breaking news and field closings, see the

Page.
You may also receive these updates directly on your cellphone by signing up for your own free Twitter account and "following" cbcbaseball. If you already have a Twitter account, simply text "Follow cbcbaseball" to 40404.
*****
Follow us on facebook and receive updates in your newsfeed. Simply click "Like" on our Fan Page.