Non-Travel Tournament
A tournament for non-travel players will be played in Windsor, VA from June 23-27. Click here for a flyer containing the details. Registration is only available online until May 10th.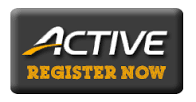 *****
Games Begin April 20
The schedules for T-Ball through Stallion have been posted on our Schedules page.
The Yearling - Stallion schedules are only partial at this point pending the determination of comparably-competitive teams so that the final games of the season can be paired appropriately.
*****
For late-breaking news and field closings, see the

Page.
You may also receive these updates directly on your cellphone by signing up for your own free Twitter account and "following" cbcbaseball. If you already have a Twitter account, simply text "Follow cbcbaseball" to 40404.